RENGO calls for job creation and better working conditions through Japan-EU EPA: RENGO & ETUC Joint Action
29 May 2015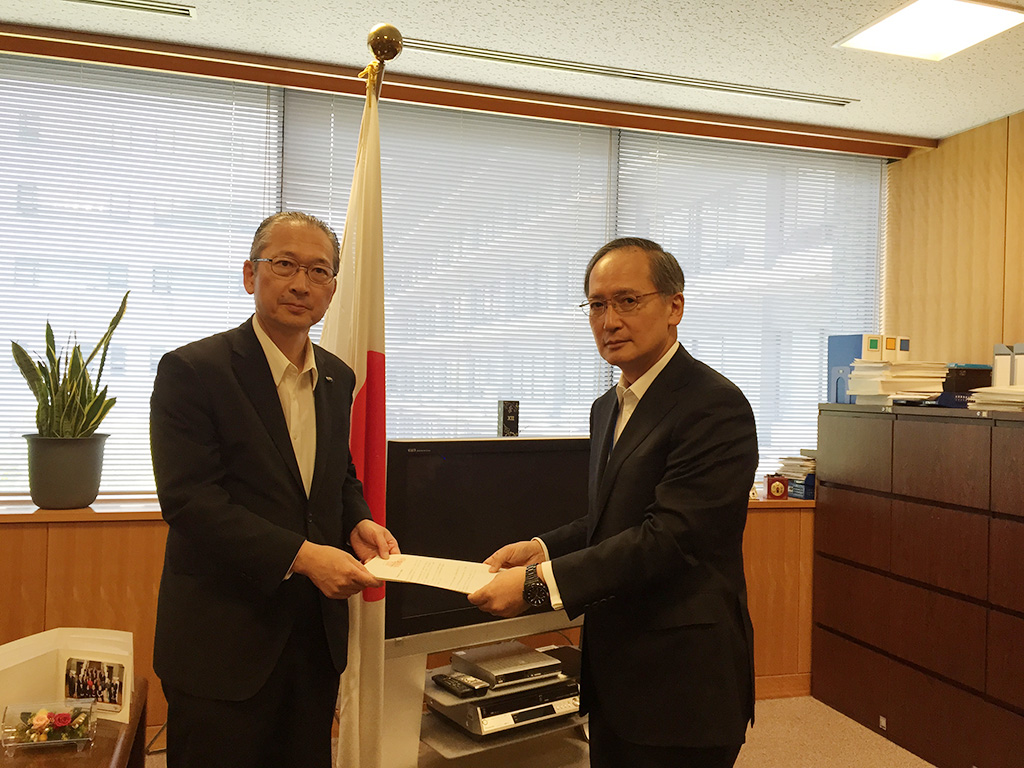 In advance of the 23rd Japan-EU Summit to be held in Japan on May 29, 2015, RENGO called for a commitment from the Japanese government on the Japan-EU Economic Partnership Agreement which would be one of the main topics of the meeting and currently being negotiated between the two parties. In the official letter from RENGO President Nobuaki Koga to Prime Minister Shinzo Abe, RENGO requested to take the following points into consideration in the Japan-EU EPA negotiation process as economic partnership was one of the vital policies for placing the Japanese economy on a sustainable and stable growth trajectory and for bringing about employment creation and security. RENGO also pointed out that at the same time, all EPAs and Free Trade Agreements (FTAs) concluded by Japan should serve as opportunities for the construction of just rules in the international trading system.
1. Carry out appropriate measures to secure proactive disclosure and transparency of relevant information, in particular to social partners and other stakeholders, as well as measures to build a national consensus;
2. Incorporate provisions for compliance with labour standards, such as the core labour standards of the International Labour Organization (ILO), and provisions for the protection of the environment; and
3. Desist from engaging in facile reviews of standards in nontariff measures (including measures on vehicle safety, food safety, processed foods, medical equipment, pharmaceuticals) in order to ensure that the foundation of the safe and reliable society will not be compromised.
Rikio Kozu, General Secretary of RENGO, handed the document to Yasumasa Nagamine, Deputy Minister for Foreign Affairs & Chief Negotiator.Mr. Nagamine replied that RENGO's concerns would be reported to Prime Minister Abe and well announced within the government. Also, he touched upon each item in the document as follows:
・Although information access should be limited in some degree in the negotiation process, we would provide information to people as much as possible.
・Compliance with labour standards is very critical. We would take it into account in the negotiation process.
・Protection of the environment is very critical as well. We would maintain coherence with other measures taken at international level.
・In terms of nontariff measures, internal regulations must be maintained as long as these are rational and necessary for the Japanese society.
This was a joint action taken by RENGO and the ETUC (European Trade Union Confederation) in order to ensure that the agreement contributes to improvements in working conditions and a rise of the quality of life for working people of both Japan and the EU.
As well as RENGO, the ETUC expressed the importance of "transparency" and "provisions for compliance with labour standards" on the agreement. In addition to that, ETUC expressed its concerns on "ISDS", "Public Services", and "Public Procurement".
Both RENGO & ETUC will continue to follow the negotiation process closely and take necessary actions together.