Peace Actions Conducted at Hiroshima and Nagasaki
Bring Peace/Human Rights to the World from Workplaces and Locally!
26 August 2004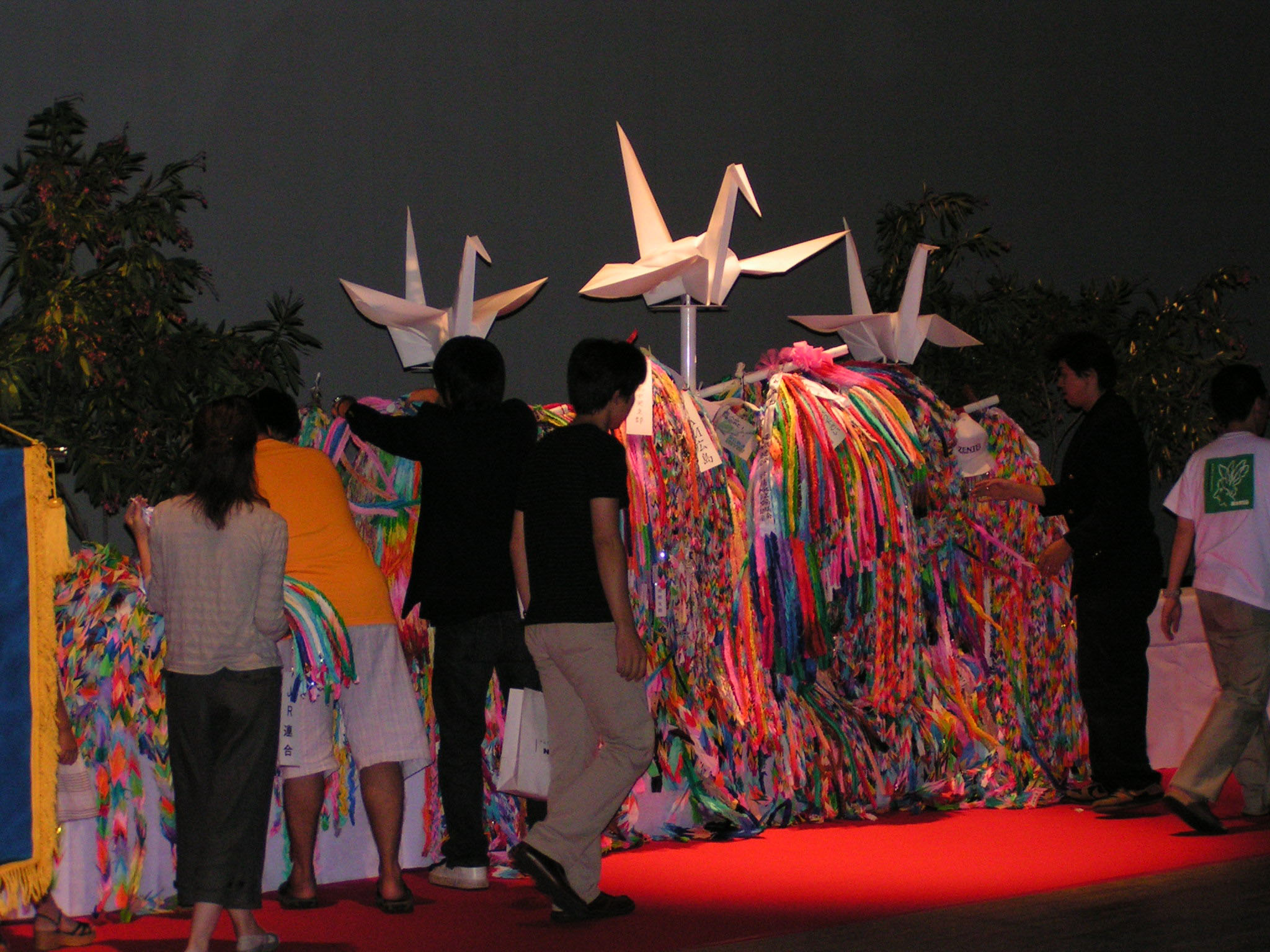 Photo: Union members from across the nation brought and dedicated origami paper cranes. (August 5, Hiroshima)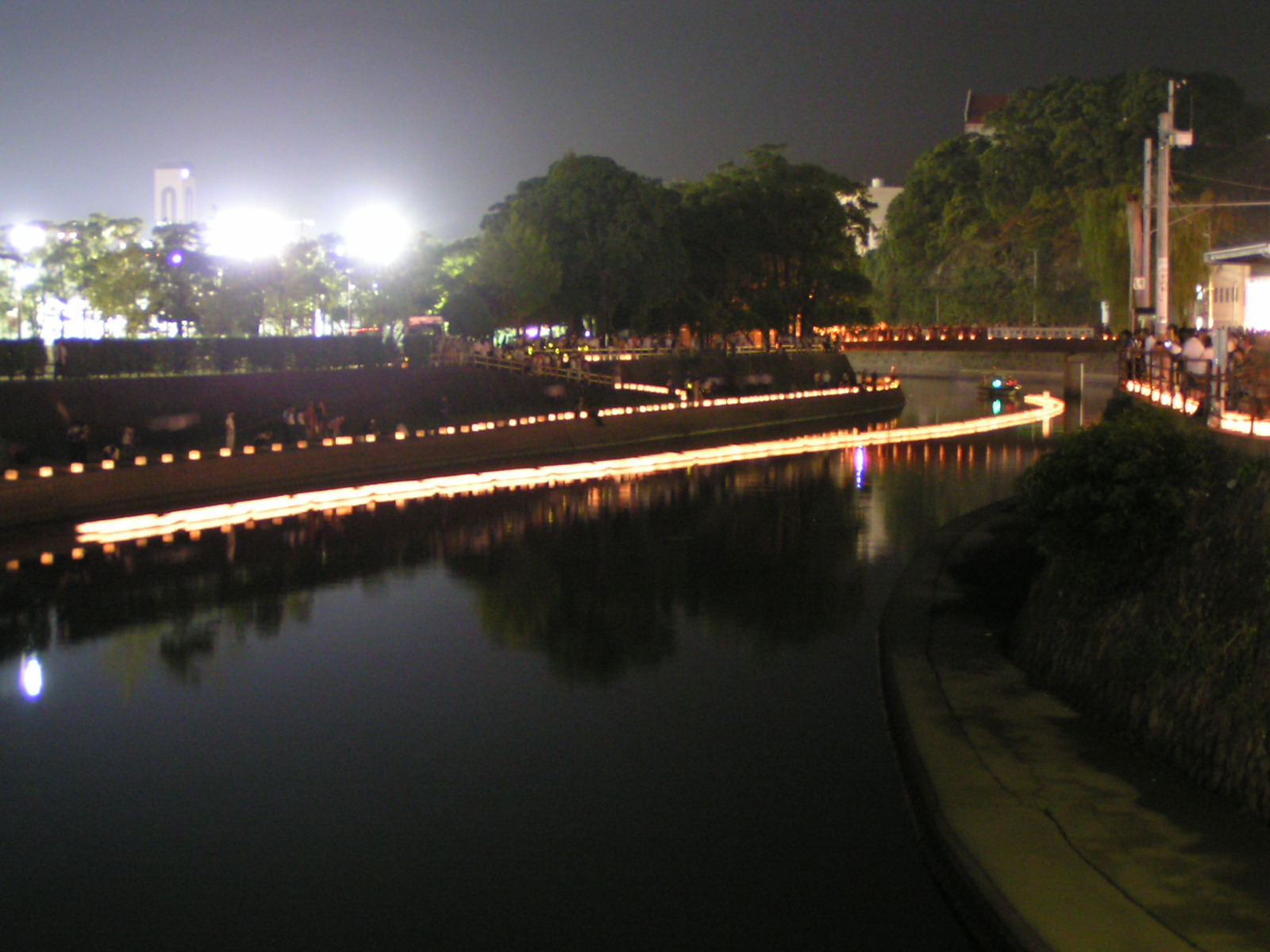 Photo: Floating manto lanterns are released with prayers to commemorate the dead and promote peace. (August 9, Nagasaki)
RENGO conducted peace actions in Hiroshima and Nagasaki from August 5th to the 9th in commemoration of the 59th anniversary of the souls who perished in the nuclear bomb attack. Messages were sent out to the world that said "No More Hiroshima" and "No More Nagasaki."
At the Peace Action in Hiroshima held on August 5th and 6th, we conducted the Peace Hiroshima Rally and five seminars which included the sharing of experiences by A-bomb survivors. Attendees also learned about the truth about radiation exposure from the bombs by taking guided tours of cenotaphs and monuments from members from RENGO Local of Hiroshima Youth and Women's committees.
At the Peace Nagasaki Rally, which was part of the Peace Action in Nagasaki held on August 8th and 9th, union members of RENGO Local of Nagasaki and their families, totaling one hundred strong, performed poems and recitations entitled "Hope for Peace written by the Parents and Children Part III." They appealed to the audience to pass along the experiences of a-bomb survivors to the next generation amidst growing concerns that the memories will simply fade.
Another symposium was held with various guests including the High School Student Peace Ambassadors who were selected from among the students of Nagasaki. Peace Action attendees released 2000 floating
manto
lanterns together with local citizens on the Urakami River along with their prayers for the repose of the spirits as well as for peace.
RENGO President Sasamori offered flowers on behalf of the labor unions at a government sponsored memorial ceremony conducted for the sake of all war dead on August 15th at Nippon Budokan Hall in Tokyo.