Withdrawal of TANRO, IYAKUHIN-ROKYO
03 December 2004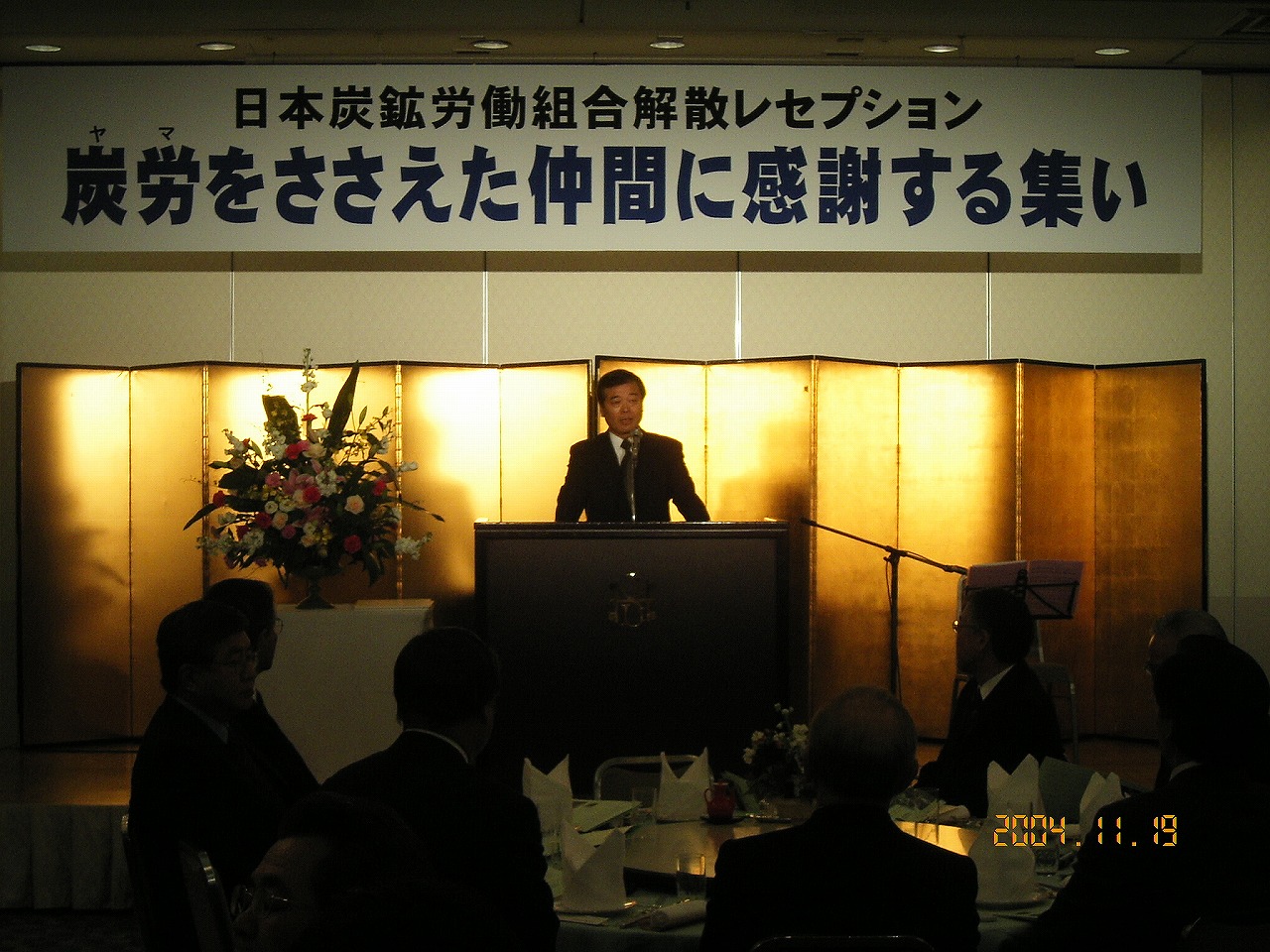 Photo: At the TANRO dissolution reception. (November 19, Kushiro-city)
On November 19th, TANRO (Japan Coal Miners' Union), which was organized in 1950, held a dissolution rally and withdrew from RENGO in conjunction with the dissolution of the TAIHEIYO TANKO (Pacific Coal Mine) trade union which was brought about by the closure of its mines in 2002 after an 82-year history.
RENGO President Sasamori gave a speech at the dissolution reception which was held in the city of Kushiro stating that "TANRO workers always put their lives on the line in workplaces fraught with danger, extensively contributing to our nation's prosperity and leaving a proud legacy etched deep in the history of labor. It is truly sad that TANRO has ended its 54-year history and remembering the times we worked side by side with them, we are deeply moved by emotion."
Meanwhile, IYAKUHIN-ROKYO (Council of Trade Unions of Pharmaceutical Industries) who had joined RENGO as an observer on the premise that they would dissolve in 2004 October, performed their organization's dissolution at this time as scheduled.