18th ICFTU World Congress held in Japan
22 December 2004
The ICFTU held its 18th World Congress in Miyazaki, Japan, from 5th through 10th December 2004. RENGO was honored to play a role of host organization, receiving more than 1,200 unionist colleagues from all over the world as delegates, advisors, observers and guests.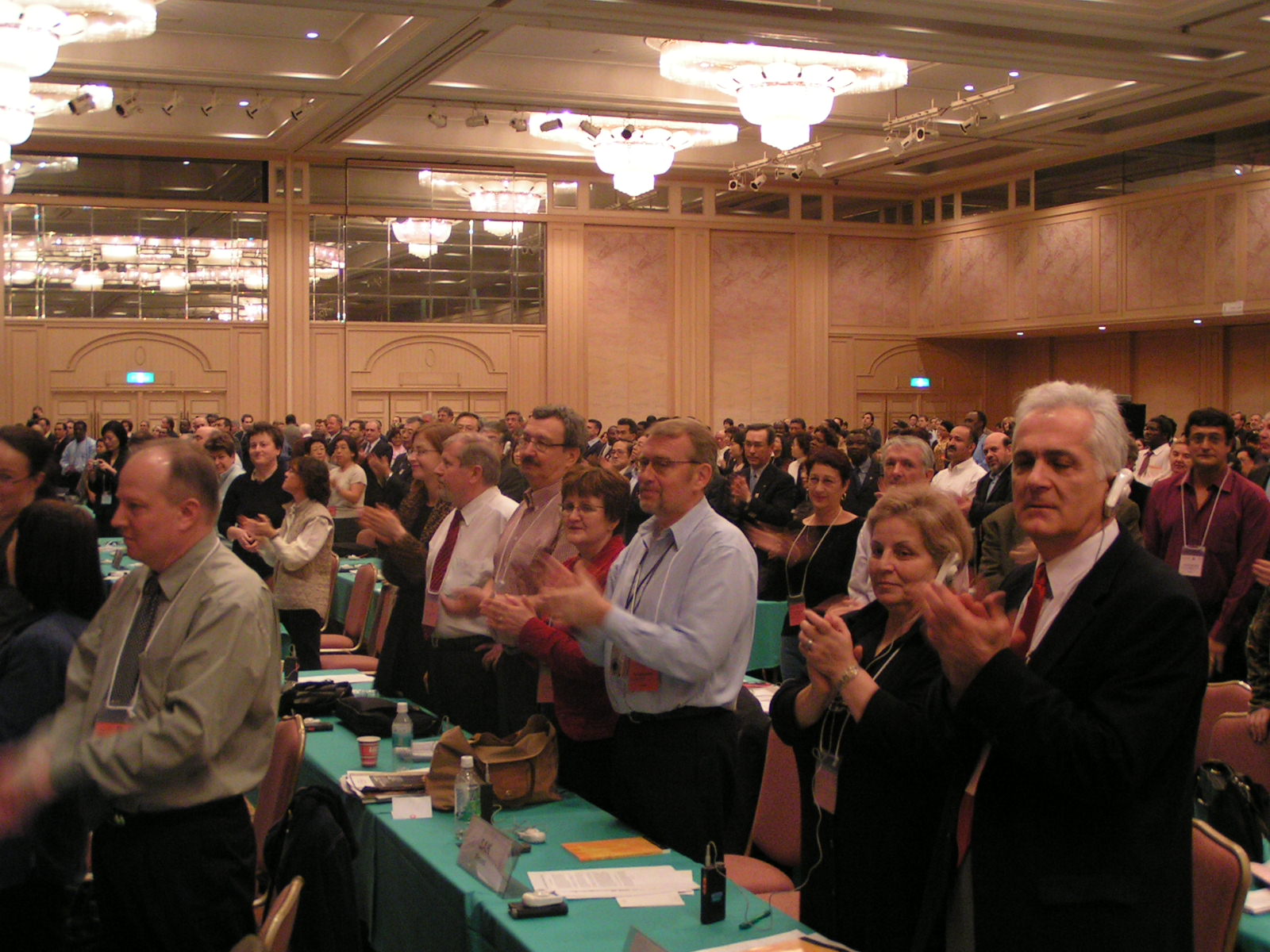 Photo: The first-ever World Congress held in Asia (December 10, Miyazaki)
In the Opening on 5th, RENGO President Sasamori addressed the Congress stressing the significance of holding the congress in the Asian region and RENGO's determination to play a part toward the reform and forward progress of the international trade union movement.
[Speech text]
Also addressed the Congress from RENGO were
Part I: A WORLD TO CHANGE

General Secretary Kusano, and
Central Executive Committee Member Shinohara



Part II: MAKING SOLIDARITY WORK

Vice President Uemoto, and
Central Executive Committee Member Akimoto



Part III: TOWARDS UNIFICATION

Assistant General Secretary Hayashi, and
Acting President Hitomi



Youth Issue

RENGO Youth Project Chairperson Kaneko



The World Congress concluded adopting 15 resolutions. For more details, visit
ICFTU 2004 congress website
.
As ICFTU officials, elected from RENGO to the Executive Board were President Sasamori and Vice President Uemoto, with General Secretary Kusano and Central Executive Committee Member Akimoto as their first substitutes and International Affairs Executive Director Nakajima and Central Executive Committee Member Okamaoto as second substitute respectively.
In the 122nd Meeting of the ICFTU Executive Board, held immediately after the World Congress, RENGO President Sasamori was elected as one of 19 Vice Presidents. Sasamori was also elected member of the Steering Committee with Vice President Uemoto as his first substitute.